ENG 004 Lecture 2, Oct 2, 2012
Announcements
Studios start Thursday
Bring Sketchbooks to studio!
Lecture HW #1 due October 9
Some wait listed students will be added
Note taker needed
Topics
Design Models: Concurrent, ETC, ARC, Ram's Principles, Design Thinking
Visual Culture/Thinking: Seeing, Imagining, Drawing/Sketching, Diagramming, Environment, Culture
Graphics in Design: Visualization, Communication, Documentation
Design Process
Design is not a linear process.
It can and usually involves many iterations
Past models of design had a linear sequence of steps with "feedback" to previous steps to modify the design based on some constraints or specifications.
All designs start from:
Perceived need
Idea
Problem
Concurrent Design Processes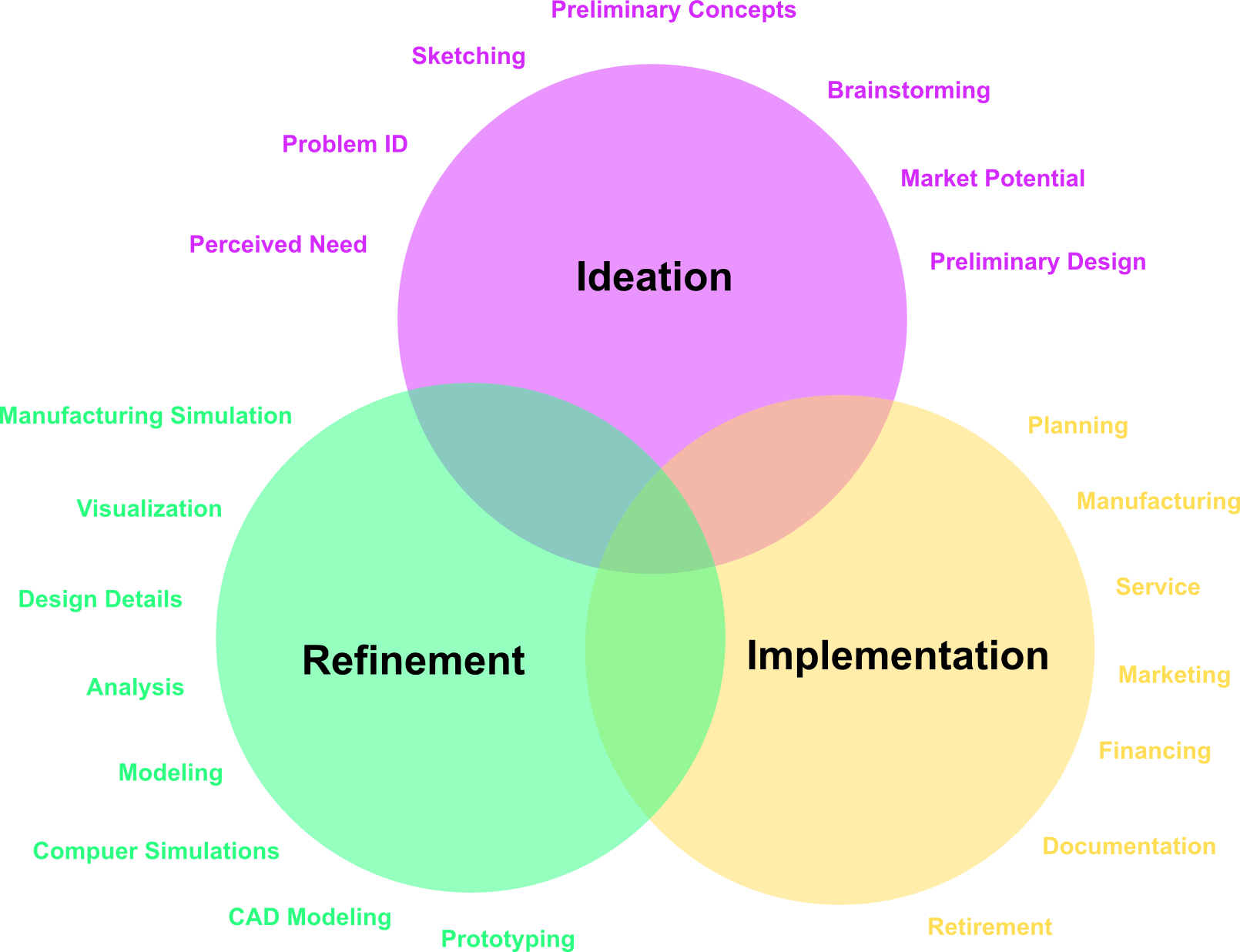 Concurrent Design Processes
Express/Act Phase
Idea or problem expressed and visualized
Creative proposals to satisfy the need of solve the problem
Test/Reflect Phase
Discussion with others
Analysis/Testing to satisfy specs
Initially feedback is pronounced
Goal is to improve design
Identify strengths and weaknesses
Incorporate ideas from others
Cycle/Change Phase
Revisit the previous phases if the solutions or strategies fail.
Design Thinking
Combines:
empathy for context of problem
creativity in generation of insights and solutions
rationality to analyze and fit solution to the context
Solution Based Thinking
Creative method to gain improved future results of problem or issues
Different than the scientific method
Scientific method: question, hypothesis, prediction, test, analyze
Scientific method starts at the problem (defines the problems parameters)
Solution based method starts at the solution
Designs should look holistically for solutions that fit the problem.
Thinking
Divergent thinking: ability to offer different and unique ideas based around on a theme.
Convergent thinking: ability to find "correct" solutions to the given problem
Dieter Rams's 10 Principles of Good Design
www.vitsoe.com/us/about/good-design
Good design...
is innovative
makes a product useful
is aesthetic
makes a design product understandable
is unobtrusive
is honest
is long lasting
is thorough down to the last detail
is environmentally friendly
is as little design as possible
Visual Thinking
Right Side of the Brain: emotional and creative side
Organizes thoughts intuitively and simultaneously
no words, no movement, no numbers, no sound
Seeing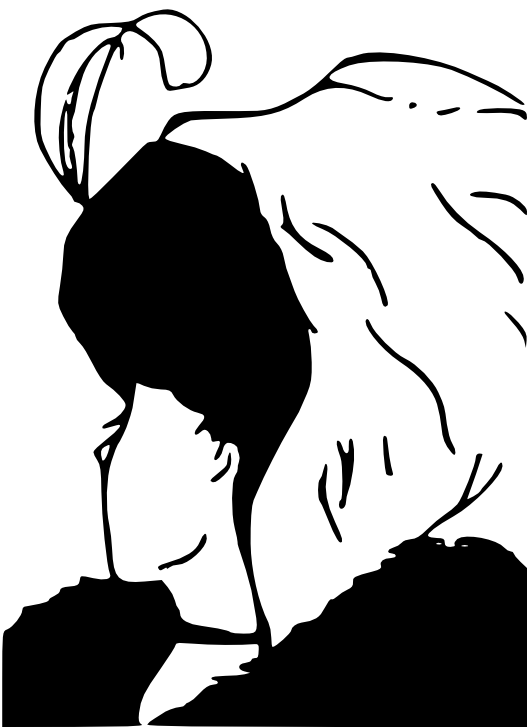 http://en.wikipedia.org/wiki/File:My_Wife_and_My_Mother-In-Law_%28Hill%29.svg
Seeing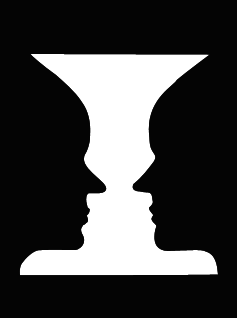 http://en.wikipedia.org/wiki/Rubin_vase
←
→
/
#