ENG 004 Lecture 13, Nov 8, 2012
Announcements
Homework #5 due Tuesday, Questions?
Read Chapter 9 (through 9.5)
Topics
Dimensioning
Dimensions
They define the size and/or location of a feature.
All features must have a dimension associated with it.
Datum
A point or origin of a reference frame.
Units of Measure
You must specify the units of measure: inches, millimeters, degrees, radians, etc.
Tolerances
An allowable deviation in size, location, and/or geometry of a feature.
All dimensions must have a tolerance associated with it.
Dimension Guidelines
Adopted from ANSI Y 14.5M-1994
Each dimension shall indicate the allowable variation in size, i.e., a tolerance, unless the dimensions is a reference dimension or a basic dimension
All features must be fully dimensioned so that there is no ambiguity of the feature's size, location, and form (geometry or shape)
All dimensions required to document the design are necessary, however, only a necessary set of dimensions should be used. That is, no redundant dimensioning. All dimensions should be directly referenced to the view with the most detail of the feature.
Dimensions shall be selected and arranged to suit the function of the feature or its relationship to other features and shall not be interpreted to more than one interpretation.
Dimension Guidelines Continued
The drawing shall not specify the method of manufacture. If this information is required, it shall be specified in a specification document referenced on the drawing
Dimensions shall be shown in true size using orthographic multi-views and/or auxiliary views.
Wires, cables, sheets, etc. shall be specified by linear dimensions indicating the object's diameter or thickness.
A 90° angle is implied at locations shown on a drawing at right angles and no angle is specified.
All dimensions are applicable at 20° C.
Dimension Elements
Dimension Details
Dimension Units
SI Units (mm)
If the dimension is less that 1 mm, a zero precedes the decimal point:
If the dimension is a whole number, neither the decimal point nor a zero is shown:
If the dimension exceeds a whole number by a decimal fraction of one millimeter, the last digit to the right of the decimal point shall be non-zero:
Neither commas nor spaces shall be used to separate digits into groups:
Dimension Units
US Customary Units (decimal inches)
A zero is not used before a decimal point for values less than one inch:
A dimension is expressed to the same number of decimal places as its tolerance. Zeros are added to the right of the decimal point where necessary:
All decimal points used in the above must be clearly visible
Dimension Placement
Common Symbols
Extension Lines
Most Descriptive Views
Extension Lines Not Object Lines

Dimensions Outside Object
Contour Dimensioning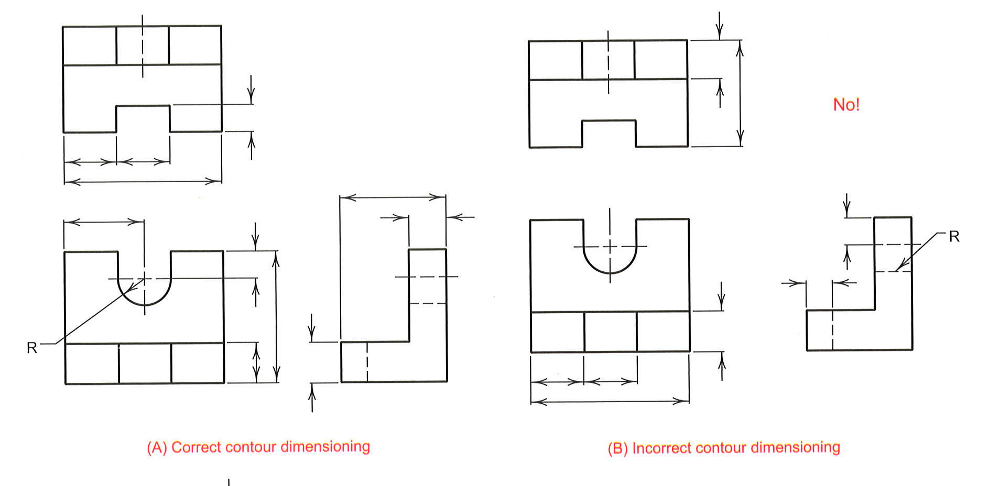 Datum Dimensioning
Ordinate Dimensioning
Over Dimensioning
Stagger Dimensions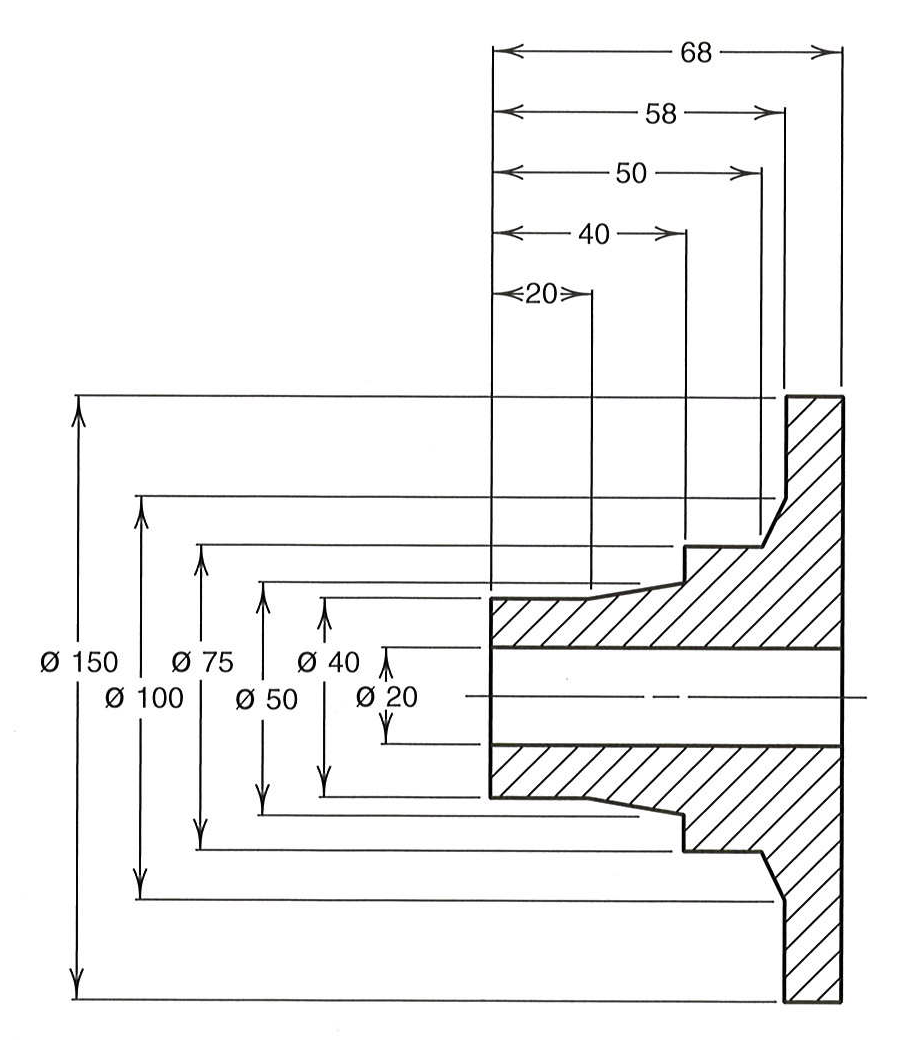 Dimensioning Center Lines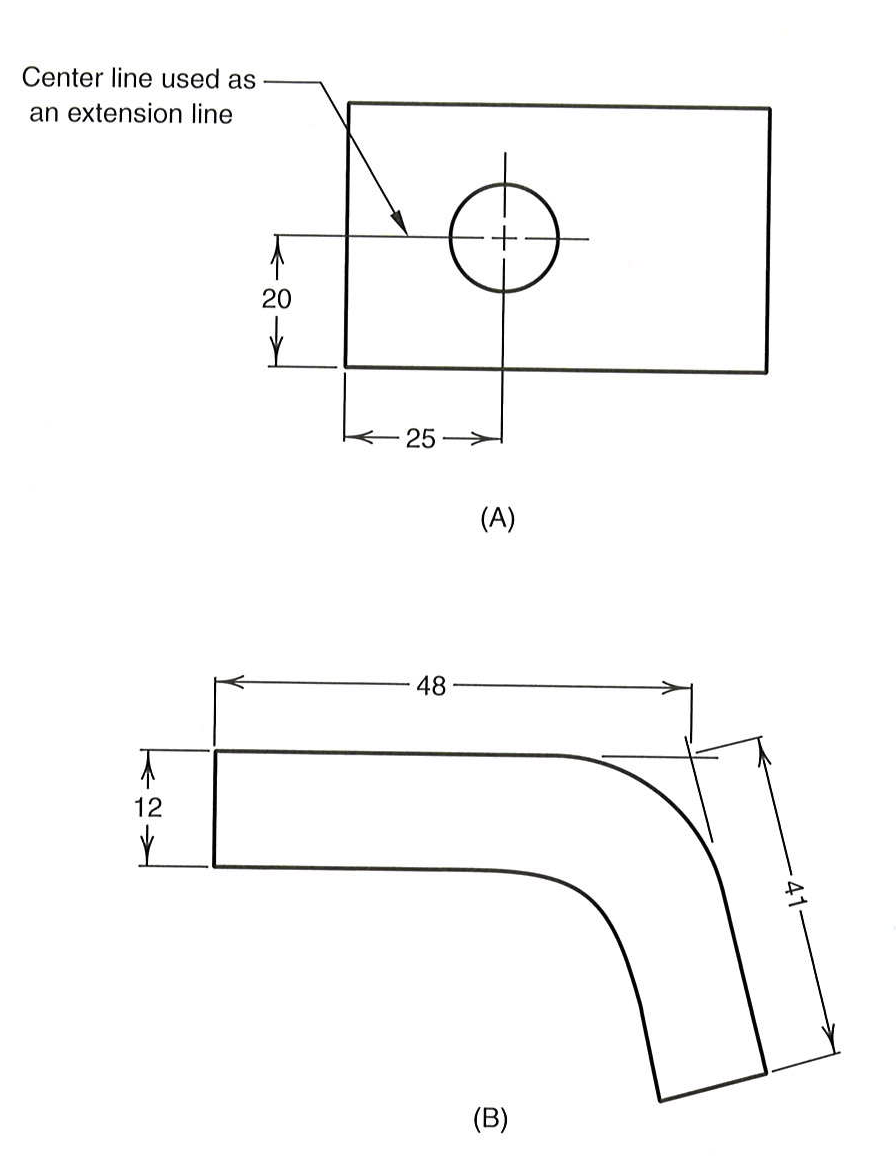 Radial Leaders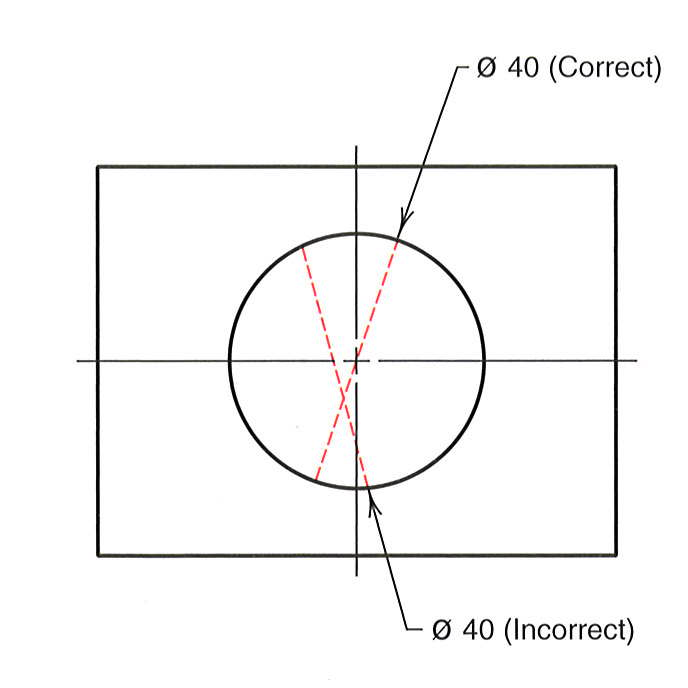 Holes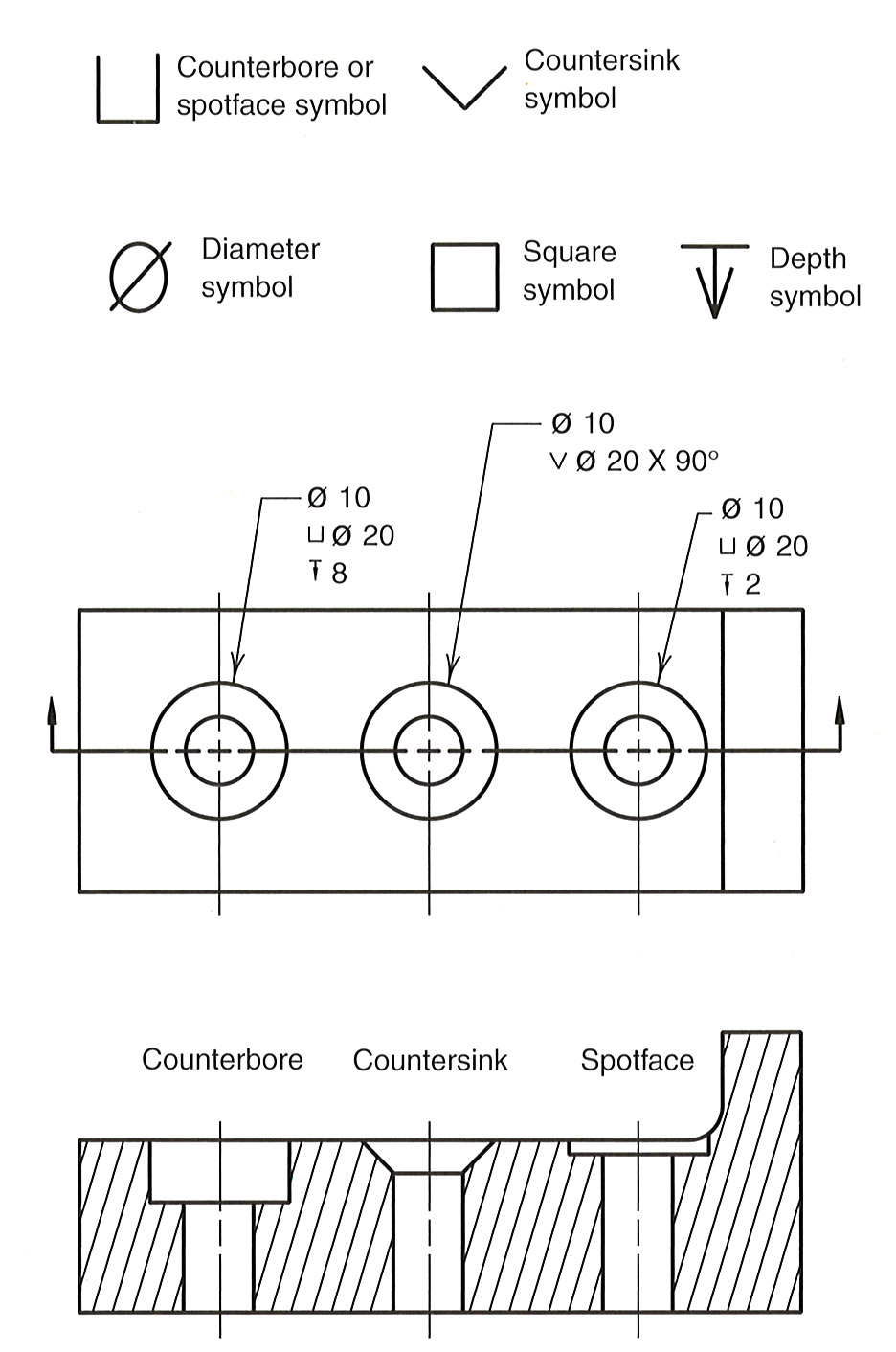 Threads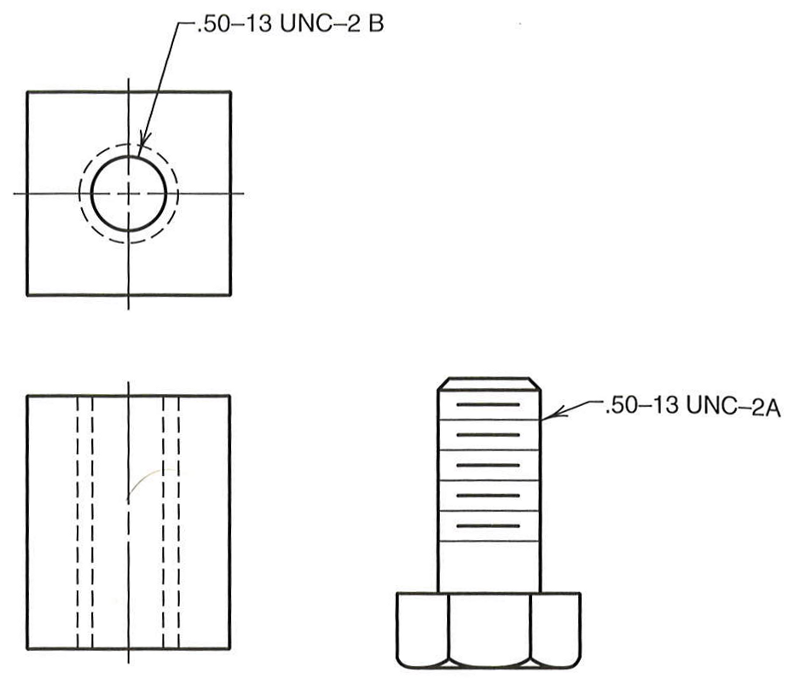 Tables
Multiplicity
Typical
Keyway

←
→
/
#